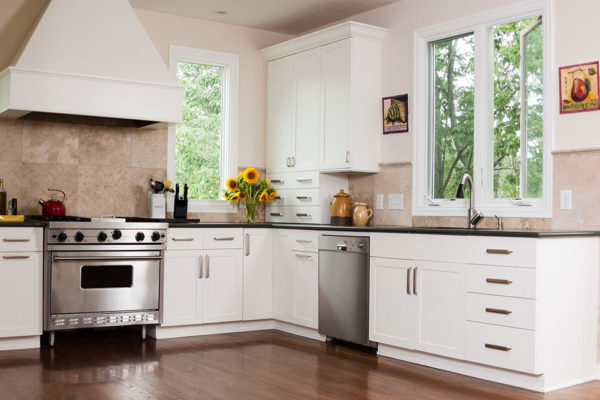 At Bayview Plumbers Cairns, kitchen renovations are one of our specialties and we're more than happy to advise you on all aspects of kitchen renovations and re-modelling for your home from Palm Cove, Cairns to Gordonvale. Call Matt today for a no obligation free quote.

We can create the perfect kitchen space for your home and the way you prepare food. Dine with family and entertain guests, we will ensure all your requirements are met at every stage of the project. From drawing up the initial plans to installing the final fixtures and leaving the work-site spotless when we're finished. Our friendly team will create your dream kitchen. 
Kitchen Layout and Styles
A kitchen that's ideal for one homeowner may not be at all suitable for another, so it's essential to comprehensively explore your kitchen re-modelling options to select the ideal layout and style for your new kitchen space. Our kitchen renovation specialists can advise you on a broad range of kitchen layouts and styles, from warm traditional kitchens with timber features to minimalist contemporary kitchens with sleek lines.
We pride ourselves on providing upfront pricing with no hidden surprises, which is why we take the time to understand your ideas, your requirements and your concerns before providing you with a quotation on our expert kitchen renovation services. An experienced Bayview Plumbers kitchen consultant will visit you at home to inspect and measure the kitchen space, discuss your desired layout style and appliance installations and provide you with a no obligation free quote that we're sure you'll be impressed with.
Contact Bayview Plumbers Cairns today for the finest kitchen renovations in Cairns.